Mission and aims
Chair:
Nina Peuhkuri
Co-chair:
Ciaran Kelly
Mandate:
01/06/2020 - 31/05/2023
Members:
19 countries + EC and key advisors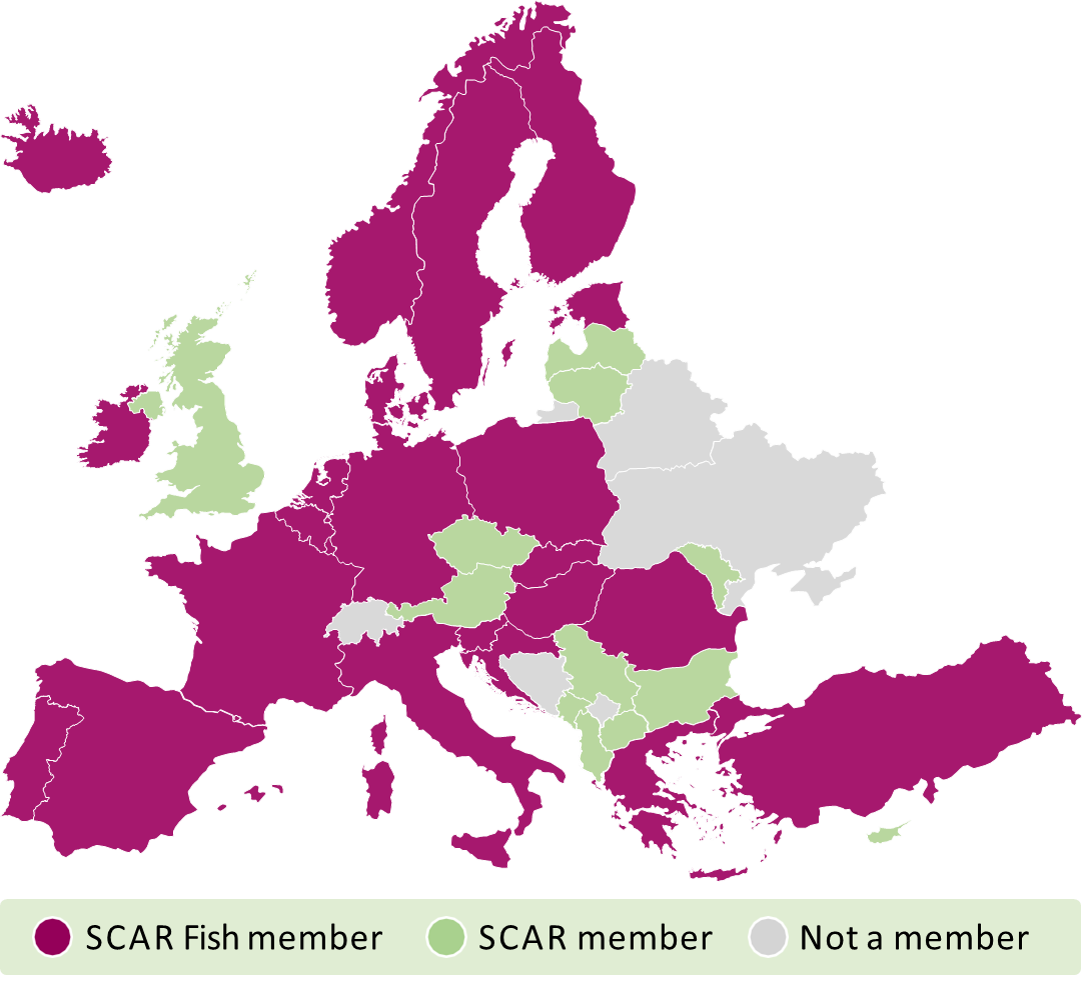 Overview members SCAR Fish – update March 2022
Terms of Reference (ToRs):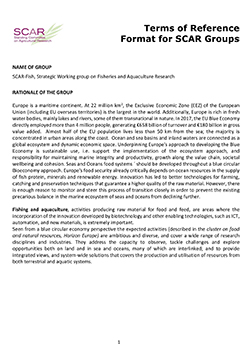 To forge a strong linkage between Member states Ministries in charge of Fisheries (including fresh water) and aquaculture and the European Commission (DG Research & Innovation, DG MARE, DG Environment).
To further develop existing collaboration and initiate new collaborations between member states, on a long term basis, to achieve a cost effective system of research effort in the areas of fisheries and aquaculture that supports the Common Fisheries Policy.
To develop an agreed list of fisheries and aquaculture common research priorities that need to be addressed by SCAR Fish and that inform the commission and the Member states administrations.
To collate existing information and where necessary collect new information in the areas of foresight, common research agendas and mapping EU capacities to support a European research area for fisheries and aquaculture.
Objectives:
To contribute to define EU research priorities within relevant initiatives: H2020 Work Programmes, Bioeconomy Strategy, Food & Nutrition security Strategy with inputs from SWG Food Systems, Agro-food and Forestry Strategy, Circular economy.
To collate and analyse existing and new information in the areas of:

Foresight
Common research agendas
Mapping EU capacities
Core-activities:
Review current programmes on climate induced changes to fisheries, identifying potential gaps and most promising approaches to adaptive management of impacts on capture fisheries and aquaculture.
Work with EFARO on coordination of data collection to meet obligations under the Data Collection Framework and the marine Strategy Framework Directive.
Engage with Eurofleets 3 project to consider potential of greater coordination of fisheries research vessel activity.
Potentially work with marine COFUNDS to develop research programmes based on agreed research priorities, in particular the valorisation of unwanted catches and underutilised raw materials.
Bring forward proposal and develop SCAR Fish approach to land based aquaculture.
Discussions on longer term, cross cutting themes (innovation, governance).