Co-chairs:
Sascha Bollerman
Alexandros Theodoridis
Mandate:
01/01/2020 - 31/12/2022
Members:
23 countries + EC and key advisors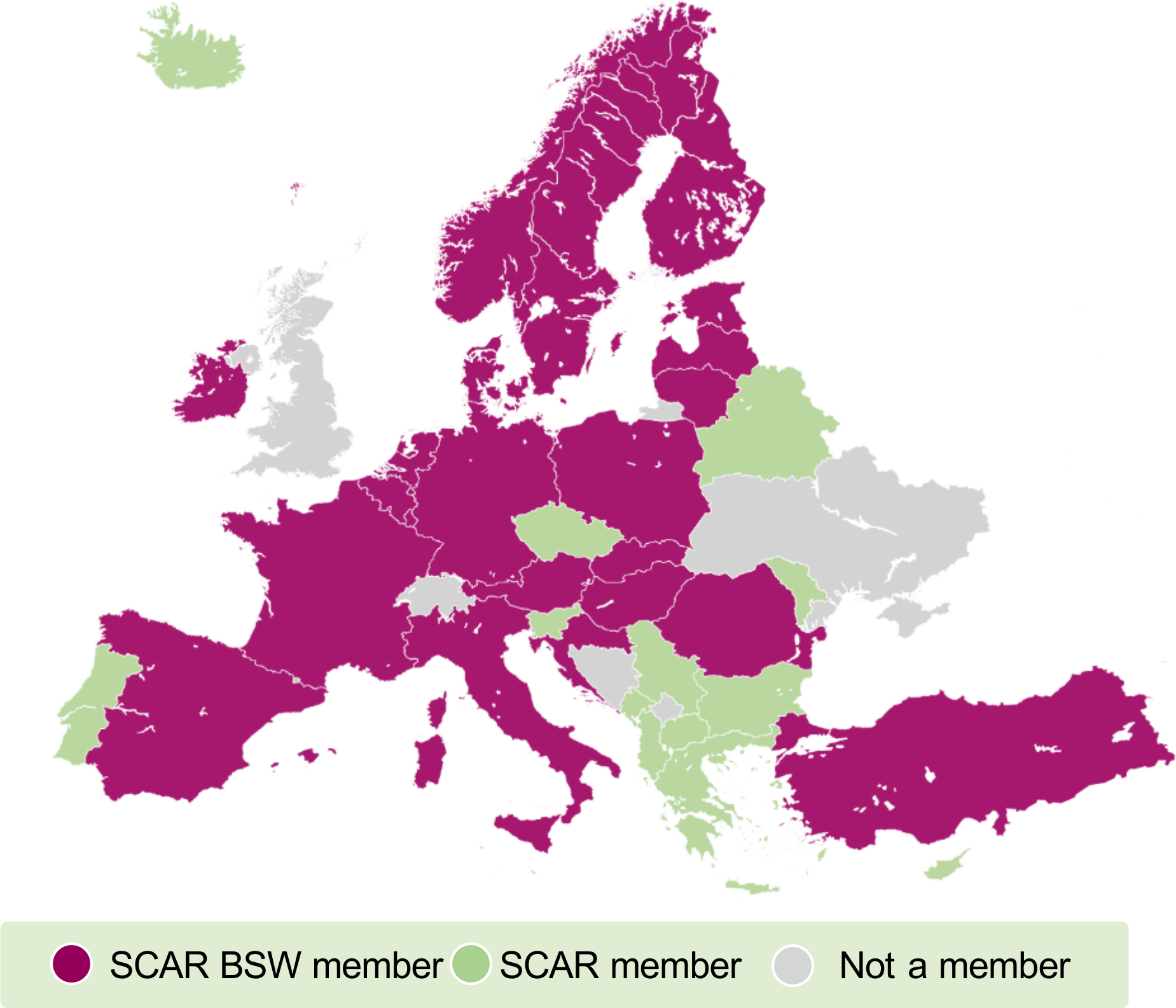 Overview members SCAR BSW – update March 2022
Mission of the SCAR BSW
Increase the added value for and of the bioeconomy by:
Knowledge creation & sharing
Translating science to policy
Networking & collaboration
Objectives
Creating a platform for MS, AC and the EC where they can exchange, discuss and learn from each other on regional/national/EU-wide activities, strategies and their implementation in different action areas.
Delivering recommendations and strategic advice based on MS/AC needs and key areas of interest to support the EC and MS/AS in designing and implementing bioeconomy strategies and thematically relevant policies.
Providing advice on R&I in the bioeconomy domain to support SCAR, the EU and MS.
Planned activities
Analyse bioeconomy-related topics in the Horizon Europe Cluster 6 work programme2021/22 and EU Missions' work programmes (esp. soil and oceans): lessons learnt and recommendations for development of further Cluster 6 WPs.
Develop and propose R&D actions to advance the climate targets and increase the added value in bioeconomy value chains.

FOR MORE INFORMATION see: https://www.scar-swg-sbgb.eu/