Mission and aims
Chair:
Elke Saggau (DE)
Members of the group
4 countries (DE, IT, DK, FR)
Mandate:
Permanent
Members of the task force:
7 countries (DE, IT, DK, FR, IE, BE, HU)
Mandate of the task force:
temporary during a foresight study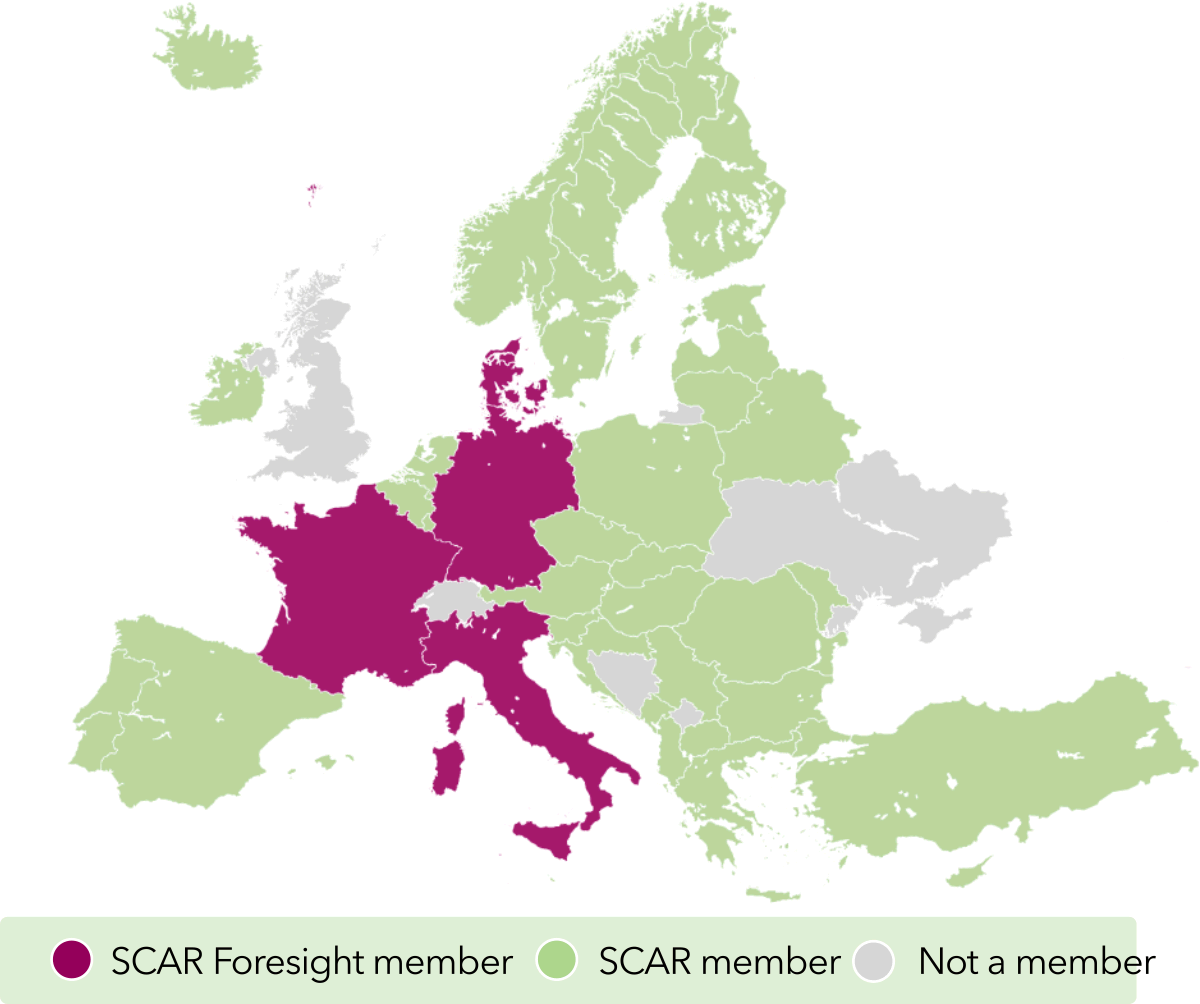 Overview members SCAR Foresight – update March 2022
SCAR Foresight process: 5 studies in series
Disseminating and implementing the SCAR Foresight results

Focus on multiple levels
Spread awareness
Presentation of results and recommendations
Write reflection paper and/or "declaration"
Preparing the next SCAR Foresight study

Brainstorm on a topic, with input from WGs and SCAR members
Create guidelines
Prepare Terms of Reference (ToR)
Adoption of the ToRby the SCAR Plenary
Foresight importance
Adapts continuously to new challenges, takes up cross-cutting issues, feeds the strategic planning process of research policy making, provides "food for thought" and gives advice to political decision makers.
Highlight sweak signals as well as future opportunities to provide input for a more integrated research system for primary production and the broader agriculture, forestry, and bioeconomy in Europe.
Has resulted in a high number of joint activities between Member States, such as the implementation of SCAR working groups, ERA-Nets and Joint Programming Initiatives with a widescope.
The Foresight process is a pillar of SCAR.
Planned activities
Disseminate the 5th SCAR Foresight results and recommendations.
Brainstorm towards 6th SCAR Foresight with input from WGs,