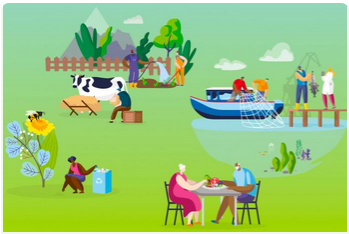 Horizon Europe is the largest source of public funding for research and innovation from the European Commission. It has a total budget of € 95.5 billion for 2021-2027, of which around € 9 billion is foreseen for Cluster 6 on Food, Bioeconomy, Natural Resources, Agriculture and Environment. Around € 897 million is dedicated to the Cluster 6 calls in the 2023 Work Programme. The Info days to present the upcoming calls for Cluster 6 will take place on 13 and 14 December, followed by a brokerage event on 19 December.
The Cluster 6 Work Programme calls are structured into 7 "destinations":
Biodiversity and ecosystem services
Fair, healthy and environment-friendly food systems from primary production to consumption (Farm2Fork)
Circular...