Mission and aims
Co-chairs:
Mandate:
01/01/2023 - 31/12/2024
Members:
26 countries + EC and key advisors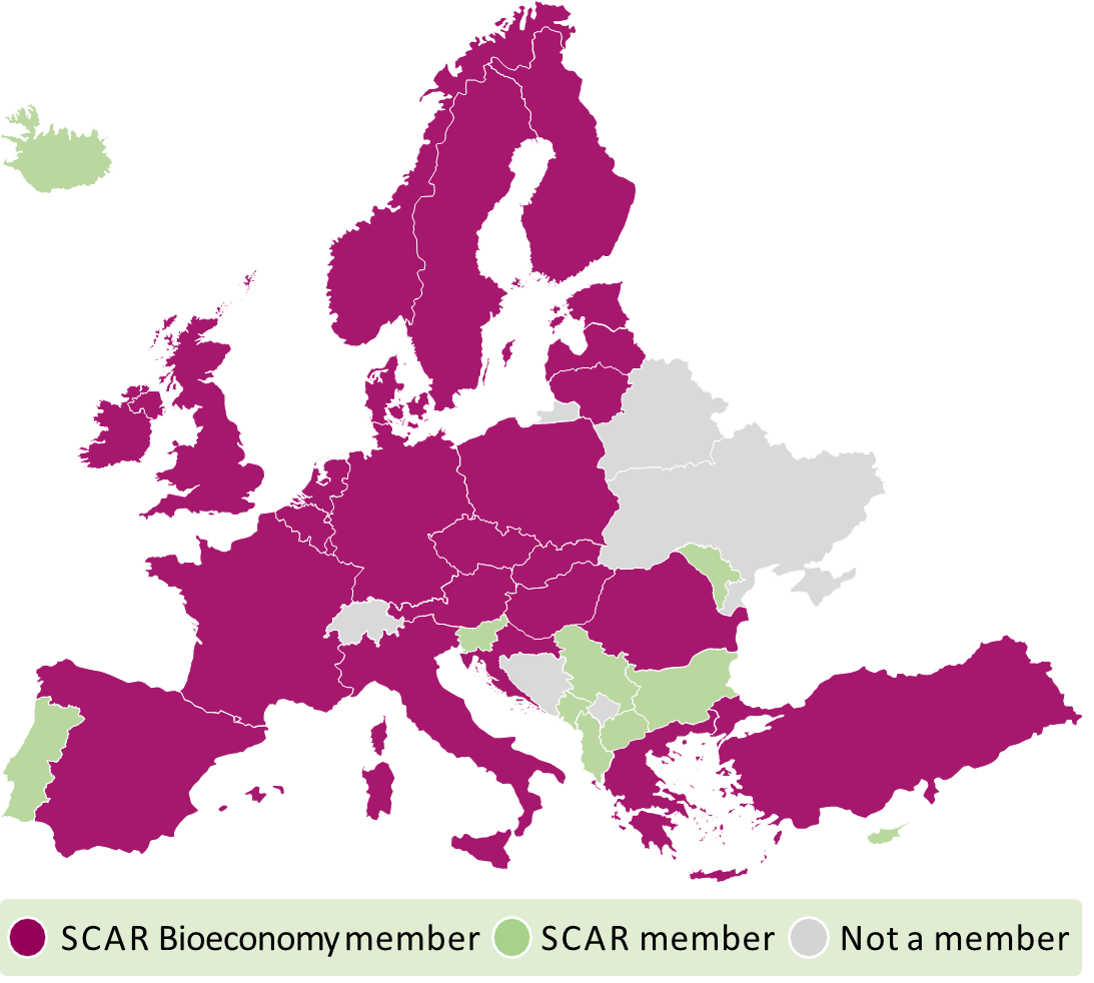 Overview members SCAR BSW – update March 2023
Mission of the SCAR BSW
Increase the added value for and of the bioeconomy by:
Knowledge creation & sharing
Translating science to policy
Networking & collaboration

Core activities
Accelerating transition to the European bioeconomy is a key Research, Development and Innovation (RDI) target for the coming years. New RDI actions are needed to optimize nutrient cycles, to make resource-efficient use of biomass (improvements needed in particular in the case of underutilized side-streams), and to ensure transition from linear to circular bioeconomy, fully respecting the ecological and planetary boundaries.
The BSW aims tackle the RDI gaps of systemic and cross-cutting nature within the European bioeconomy. The following three focus areas have been identified in this respect:
Promoting further development of circular and bio-based value chains towards cross-sectoral value networks
Applying system approach in directing the development of the bioeconomy (ecological boundaries, competing use of biomass, replication and scaling-up strategy)
Empowering consumers for the transition to the circular bioeconomy (unveiling the demand-side, sustainable consumption)
Terms of Reference
Please check the Bioeconomy Strategic Working Group Terms of Reference for a more detailed insight to the organisation of the work and planned activities.