Food security in times of crises – A SCAR Foresight Reflection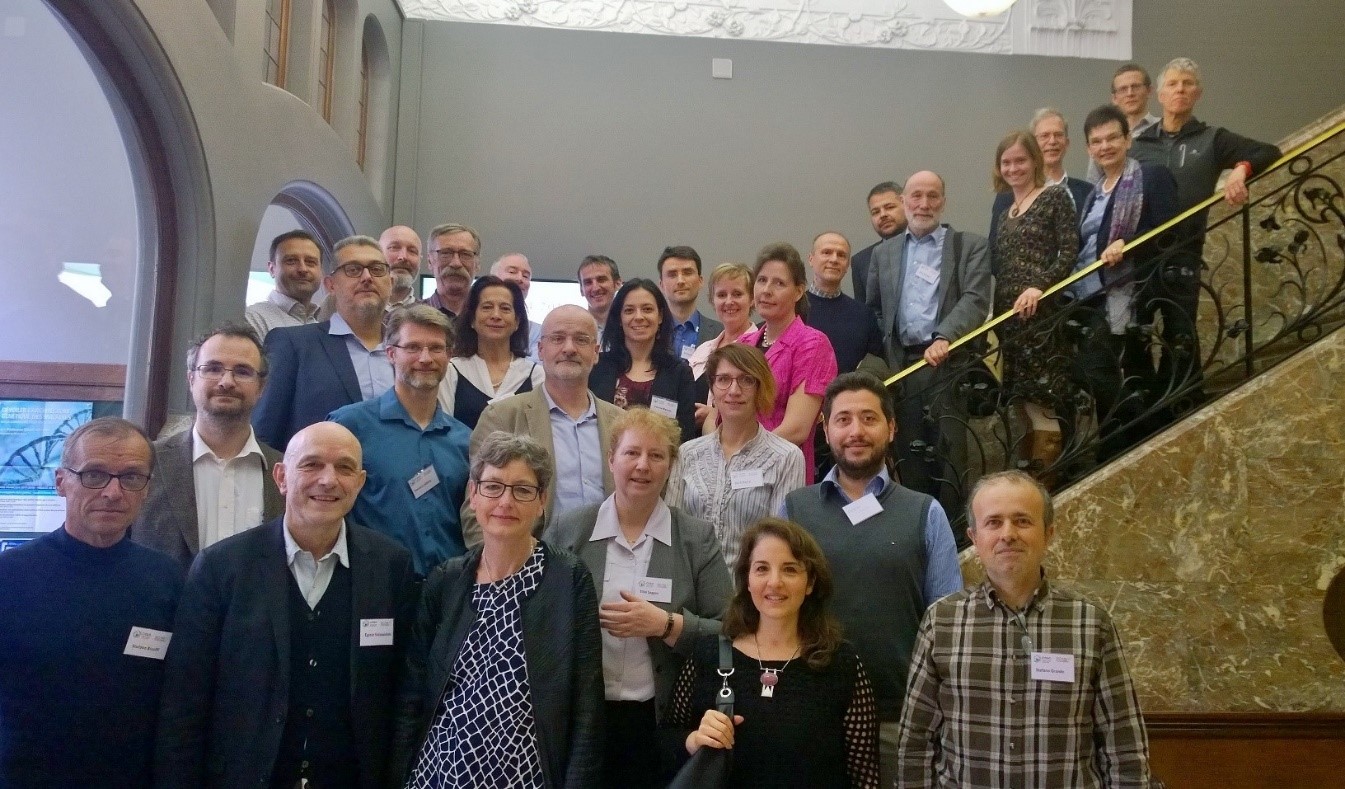 SCAR Foresight Task Force Group & experts, Brussels, 2019
On May 25th 2022, the SCAR Foresight Group and the European Commission organised the workshop: "Food security in times of crises". The aim was to better understand possible consequences of crises for the food supply and demand in Europe. The experts of the 5th SCAR Foresight Expert Group, the chairs of the SCAR Working Groups, and European Commission representatives actively engaged in the discussions. The objective was to analyse whether the 5th SCAR Foresight recommendations are still valid or whether there is a need for adapting them, considering the effect of the COVID-19 pandemic and of the war in Ukraine. The SCAR Foresight Group will present the outcome of the workshop at the SCAR Plenary Meeting on 15 June 2022.
In December 2020, the 5th SCAR Foresight report entitled "Natural resources and food systems: Transition towards a safe and just operating space" was published. Based on it, the SCAR Foresight Group prepared a reflection paper translating the scientific recommendations into research policy recommendations. Recommendations and requests addressed to policy-makers were published in the "Berlin declaration".
The 5th SCAR Foresight report proposes three key transition pathways for the primary and food sector to adapt better in terms of climate change, scarcities, and overall sustainability. Some of the effects of the war in Ukraine are disruptions in the food sector and shortages in the energy sector.
The Foresight Process is one of SCAR's pillars. On behalf of SCAR, external experts carry out analysis of future developments in the fields of agriculture & food and the broader bioeconomy. This enables SCAR to reflect on new challenges and prioritise its work in order to fulfil its advisory role for Member States and the European Commission.
Since 2007, five SCAR Foresight studies have been carried out, all of which providing valuable input for strategic planning processes within the framework of research policy at EU and national level. The five SCAR Foresight reports focus on the following topics: climate change and energy, resilience and food crises, resource scarcities efficiency vs sufficiency, sustainable bioeconomy and resilience and transformation.
Read the report on the Foresight reflection here.