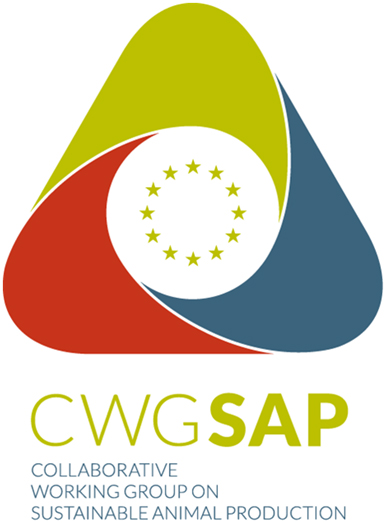 The Collaborative Working Group on Sustainable Animal Production (CWG-SAP) was established in response to an initiative of the EU Standing Committee on Agricultural Research (SCAR). CWG-SAP first met in January 2014 (Kick-off meeting) and involves some 40 partners from over 30 countries or regions, thereof 23 EU member states.
Our mission is to contribute to the European Research Area (ERA) by improving the coordination of research prioritisation and collaboration on funding in the field of sustainable animal production.
Our aim is to maintain a network that creates the necessary critical mass and focus to deliver the research needs for funding agencies, policy makers and the livestock industry.
We believe that future development of the European animal production sector will need to build on the sustainability triangle of economic competitiveness, social acceptability and environmental protection. We therefore support interdisciplinary systems research to address all three aspects.