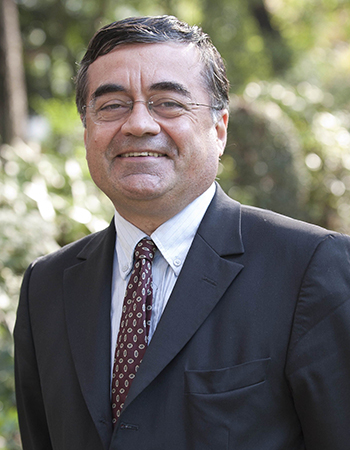 Pascal Bergeret
Co-chair
Regional Directorate for the Occitanie Region, Ministry of Agriculture and Food, France

Pascal Bergeret is Doctor in agricultural economics, Montpellier University (1986).
He worked in agricultural research and development programmes in Nepal, Cameroon, and Vietnam. He was Head, environment and sustainable development, for GRET, a French NGO involved in international development work, and was later appointed as Director, Innovation Department, in the French Ministry of Agriculture, Food and Forest. From September 2013 to September 2021 he was Director of the CIHEAM, Mediterranean Agronomic Institute of Montpellier.
He is currently head of a mission on adaptation to climate change and international affairs in the regional directorate of the French ministry of agriculture and food for the Occitanie Region,
He previously was co-chair of the SCAR AKIS SWG for its first and second mandates.